The most gorgeous season of the year is here. If you've been spending most of your time cooped up indoors, you're missing out on a lot of fun. Fall is meant to be spent outdoors. Look outside your window and feast on the stunning scenery! Nature is practically inviting you to bask in her glorious beauty. Will you rise to the challenge? Here are 10 outdoor fall activities that you and your family are surely going to love!
1) Farmer's Market
I love going to farmer's markets! I love seeing all the fresh fruits and vegetables in full display at the market, knowing they came directly from my local area and not from thousands of miles away. I like the idea of supporting local farmers and knowing that middlemen aren't getting a cut of their hard-earned profits.
So, what can you expect at your local farmer's markets other than the quintessential pumpkin?
Well, all the locally sourced veggies and fruits that are in season, that's what! Examples would be bell peppers, eggplant, okra, lettuce, arugula, butternut squash and other winter squashes. Local mushrooms may be available in your area, too. Your favorite greens and roots are also a must-buy at this time of year!
Bring your kids with you (most farmer's markets are kid-friendly). And don't forget to let them choose the pumpkins they'll carve up for Halloween!
2) Halloween
What's the first thing that comes to mind when you hear the word Halloween? Trick or treat? Candy? Horror movies?
Mine's trick or treat. But if you're not in the mood to go door to door because, you know, we're in the midst of a pandemic, there are a few creative ways you can enjoy Halloween outdoors.
For starters, have fun decorating your yard! Go on Pinterest and look for spooky DIY yard decorations. Or you can go around your neighborhood dressed up as your favorite monster (remember to put on your mask). You can also give the trick or treaters a good scare from a respectable distance!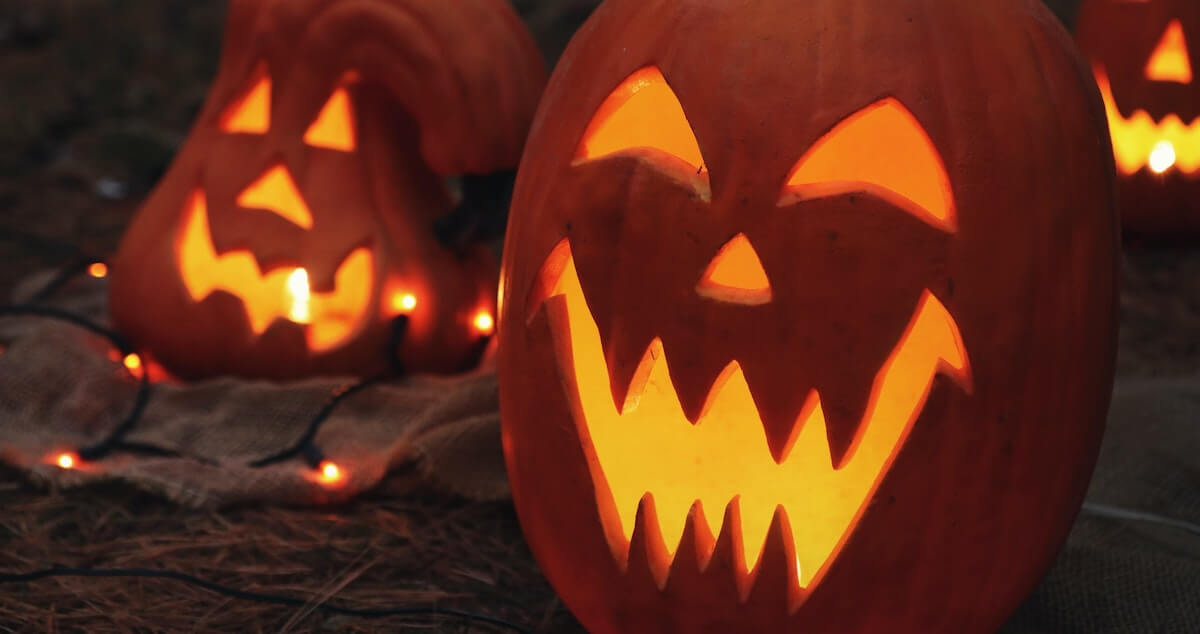 3) Pumpkin carving
Carving pumpkins is a fun family activity! Whether you make jack o' lanterns or some other fun carving is totally up to you. Your design is only limited by your imagination! But, of course, if you have young kids, make sure you supervise them at all times. Small, unsteady hands can easily slip up and cause an accident.
Here are a few tips to ensure your pumpkin turns out alright:
Start with the right pumpkin to work on. It should be fresh, have no bruises on, and have a flat bottom so it's easier to carve. You can carve directly or you can sketch on paper first. Either way, use a serrated kitchen knife to carve up your pumpkin.
Don't throw your scraps away – use these to make some creative accessories for a unique looking pumpkin. And lastly, if you're making a jack o' lantern, don't forget to sprinkle some cinnamon inside for that pumpkin pie aroma!
4) Outdoor Thanksgiving
Who said you need to spend Thanksgiving indoors? If the weather permits, do it outside! Indoor celebrations are being discouraged right now because of the pandemic. The last thing you want is for your dinner to become a hotspot for the coronavirus.
The brisk weather is perfect for enjoying hot beverages on your patio or yard. And instead of cooking your food indoors, why don't you try cooking outside? Well, you can't exactly bring your oven outside, so cook your stuffed turkey in the kitchen. Then go outside, fire up the grill and prepare the rest of your Thanksgiving dishes!
Enjoying warm food with the whole family is a very special experience. Who knows? Maybe this will become a new Thanksgiving tradition from now on!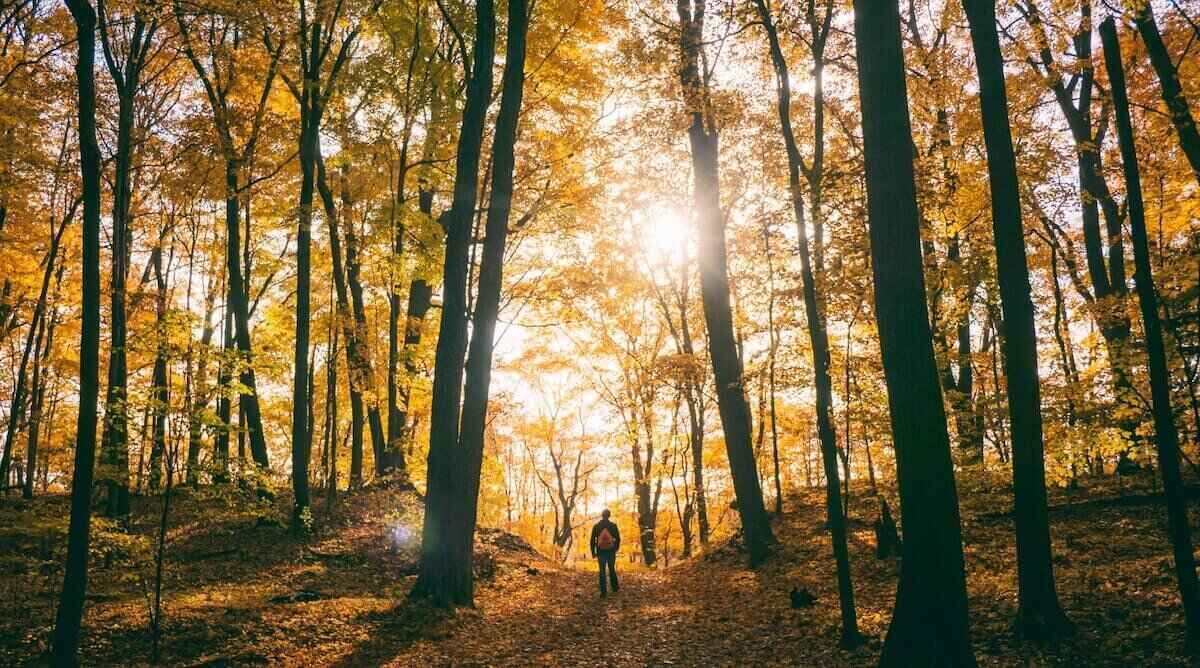 5) Go hiking and take nature walks
Fall is the perfect season to go hiking. You can witness the leaves changing colors right before your eyes. The refreshingly cool air that envelops your body is intoxicating. It's a humbling experience to see nature's raw beauty in full display – no filter needed.
But make no mistake. Outdoor fall activities like hiking and leisurely nature walks aren't for humans only. At this time of year, animals are also out and about, busy preparing for the winter ahead.
So, take some precautions and try not to be mistaken as prey! Wear bright colors, make lots of noise on the trail (I particularly love leaf crunching), wear a bell around your waist if you need to, and bring a can of bear spray. Safety first, folks!
6) Have a fall picnic!
With so many fresh produce you can buy at the fall farmer's markets, you can literally have a picnic every day if you want to! I mean, if you can afford to, why not? The weather's perfect, the scenery is gorgeous, I can go on and on but you get the idea!
If you're on keto or a low carb diet, try making these recipes and bring them out to your next picnic:
Bell peppers are in season. There's no reason for you not to get some fresh peppers and stuff them with your favorite keto-friendly ingredients. I recommend using red bell peppers for this recipe – they're the sweetest of the bunch!
Fall is pumpkin season, so of course, you need to bring along some pumpkin pie to a picnic! This recipe uses a homemade pumpkin puree, but if you don't want to bother with that, feel free to swap it out for some canned pumpkin puree.
Even kids love this keto recipe! They won't know they're not munching on regular cookies. This recipe makes 12 cookies, so it's perfect for sharing with the whole gang!
You can wash down your picnic food with some chai tea latte. You should probably put it in a thermos so it remains warm during the entire picnic (with cool fall weather, it can get cold fast).
For more keto-friendly picnic food, check out our recipes here.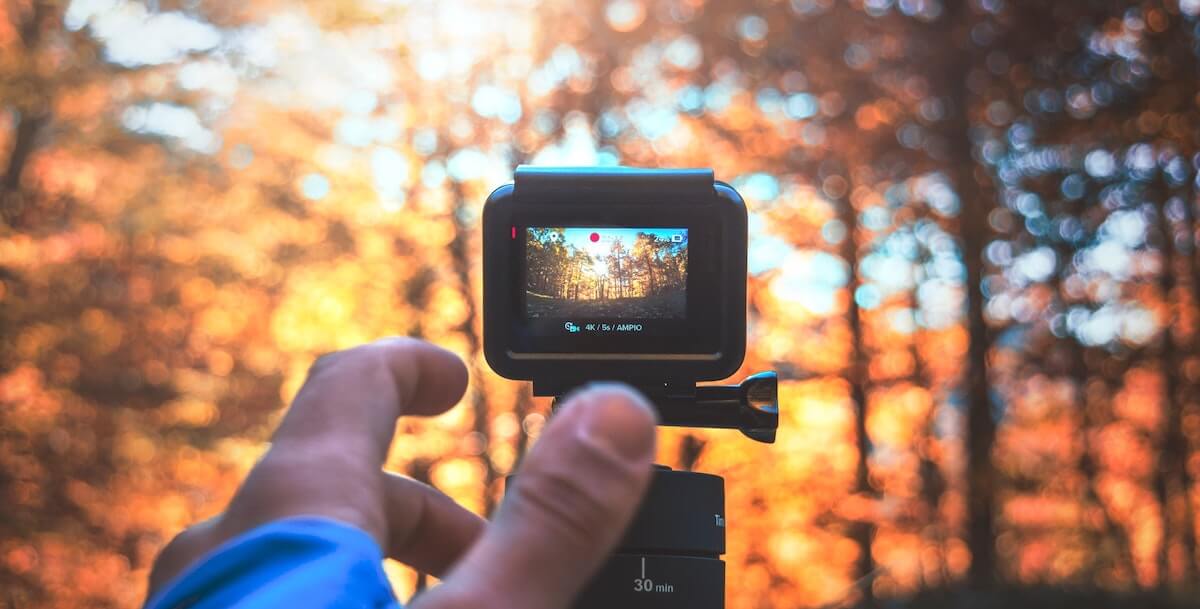 7) Outdoor photography
Whether you're a budding photographer or someone who's been working on their craft for years, fall is the picture-perfect season. You don't need to use expensive equipment to capture the scenery. A point and shoot camera or even your iPhone can take stunning photos of autumn in the outdoors. Deeply saturated colors will pop up on your screen – bright and gorgeous and oh so beautiful!
That said, check out this article for more fall photography tips to help you get the most likes and shares on social media!
8) Go camping and share ghost stories over a fire
You don't need to go very far to go camping, especially if you have young kids. Your backyard is a great starting point for your family's camping adventures. There's less preparation needed and you can always go back inside if you forgot to 'pack' something.
Stargazing and sharing some scary stories over a fire should be on your camping to-do list! Read up on backyard fire safety if you need to. Or just stick to candles and artificial/decorative fires. Watching a Halloween movie in the safety of your tent is also a great idea!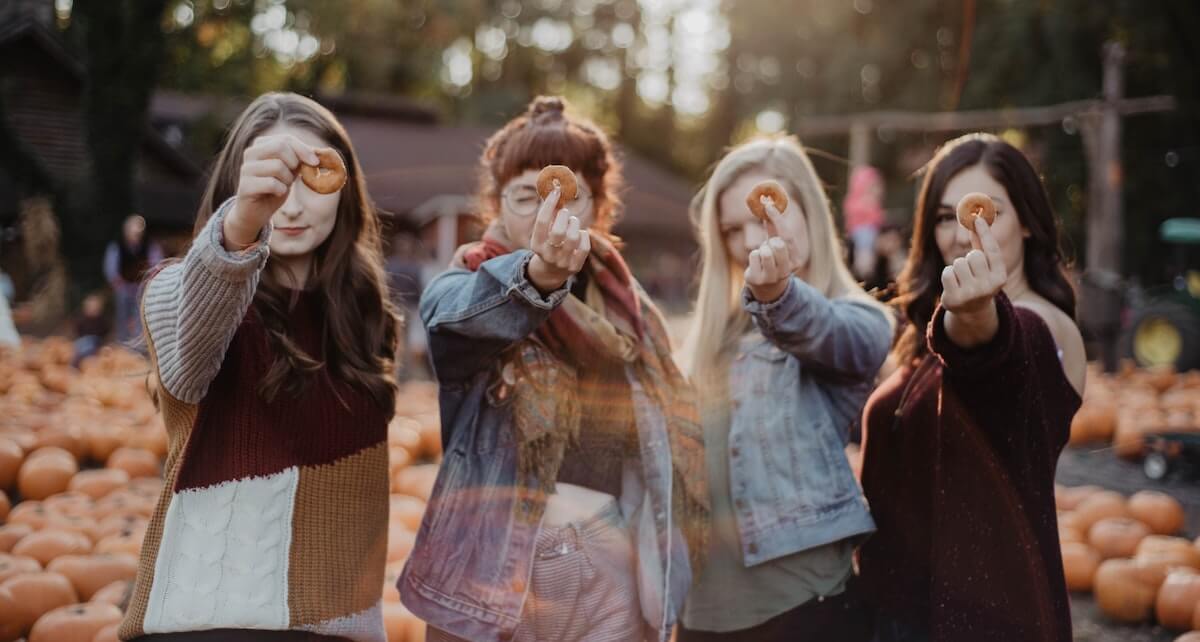 9) Geocache
Geocaching isn't just for the summer – it's perfect for autumn too! But why though? Well, it's the offseason which means travel is cheaper, so you can hunt for as many geocaches as you like! Also, there tend to be fewer people on the trails, which means more finds for you. Plus, of course, there's the awesome fall scenery you won't see during winter, spring, and summer.
Best of all, you can do different outdoor fall activities mentioned in this article. You can geocache and at the same time go hiking and camping, have a picnic, take stunning photos, visit festivals and carve pumpkins there, and more!
10) Attend fall festivals
Well, this tip may be on the back burner for many and is an activity better reserved for when the pandemic finally ends. Most festivals and other mass gatherings have been canceled or at least limited to an extent.
As it is right now, attending festivals can be a bit scary, especially if anyone in your family's at increased risk of becoming critically ill if hit with the virus. But if you can follow safety precautions and socially distance from everyone at all times, then you may still have fun at fall festivals.
When all this is over and we can resume normal activities, fall festivals should definitely be higher up on this list. There are tons of things to do – you can festival-hop and go to a different event every day of the week! This may take some serious planning, but if you want to catch up on the festivals you missed this year, then pen this task in your calendar right away!
Now over to you…
There's a long list of activities you can do during the fall season, not just the 10 I've shared in this article. Hopefully, this will get you to enjoy the outdoors more. What are your favorite outdoor fall activities? Do share it with us in the comments section below!