Women's Live Cultures with Fibre Benefits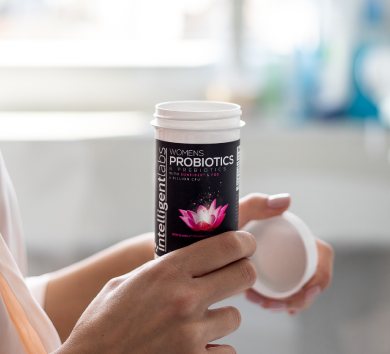 Vaginal and Urinary Tract Health*
Live cultures taken orally help to repair or maintain a healthy bacterial balance in the vagina. The D-Mannose and Crantiva™ Cranberry juice powder help remove bacteria, yeasts and other microorganisms from the urinary tract that can lead to infections.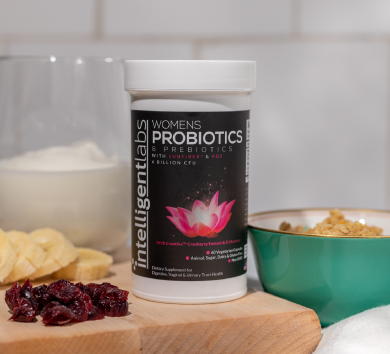 Gastrointestinal and Immune Health*
Live cultures are helpful for diarrhoea and can help reduce the symptoms of various bowel conditions, such as Irritable Bowel Syndrome (IBS), Crohn's, and Celiac disease. These beneficial bacteria can also boost the body's immune function and fight off pathogens.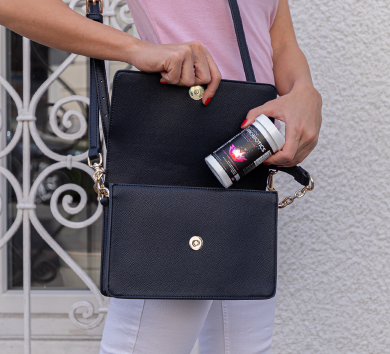 The gut microbiome has a connection with the skin and can influence a range of skin conditions. 'Good' bacteria can also affect weight loss efforts by reducing food cravings. 'Bad' bacteria more completely digest food, which means more calories are absorbed.

Patented Live Culture Strains
Our live cultures are chosen for their stability and unique health-giving properties. All are sourced through DuPont® Danisco.

Patented Delivery System
We use Activ-Polymer® bottles and Oxyfree desiccant to ensure capsules stay moisture free and oxygen levels at 0.01%.

Quality Control
This dietary supplement is manufactured at an NSF GMP-certified facility in the United States.