Adult Multivitamin Benefits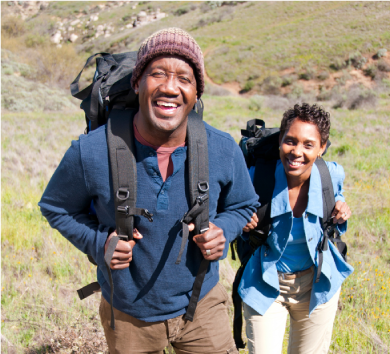 Each tablet features the active forms of several energy-boosting vitamins and minerals, such as B Vitamins, Vitamin C, Calcium, Iron, Magnesium, Copper, and Manganese.
These nutrients help reduce fatigue, so you can power through your day!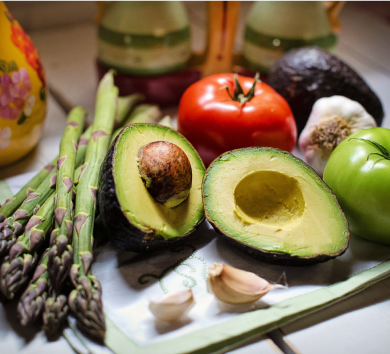 Powerful immunity booster*
You no longer need to be at the mercy of infection and disease.
Our Adult Multivitamin contains immunity-boosting nutrients such as Vitamin C, Vitamin D, and Zinc to give you a fighting chance against the pathogens you come into contact with!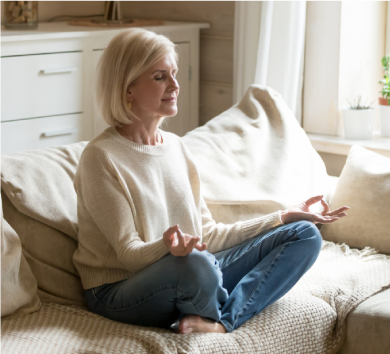 We've handpicked key micronutrients that promote whole-body health to support the different organ systems in the body.
We've also added several antioxidants, such as Vitamins C & E, Zinc, Selenium, to help neutralize free radicals and protect cells from oxidative damage.

25 Essential Nutrients
A complete multivitamin, featuring active and bioavailable versions of essential nutrients.

Easy To Take Tablets
Take 1 tablet a day for better overall health. Each multivitamin bottle is good for 60 servings.

Quality Control
This dietary supplement is manufactured at an NSF GMP-certified facility in the United States.

Fair Return Policy
If you don't love our product, simply return it for a refund within 30 days (conditions apply).
Why Should I Take A Multivitamin?
Sticking to a healthy, balanced diet is easier said than done (our modern world full of highly processed foods is not helping one bit).
To ensure your nutritional needs are covered, we formulated our Adult Multivitamin with 25 essential vitamins and minerals. Each tablet contains:
+ All 13 essential vitamins (A, B complex, C, D, E, K)
+ 12 dietary minerals (Calcium, Iron, Iodine, Zinc, Selenium, Chromium, and more)
We use active and maximum absorption forms, such as citrates and bisglycinates, to ensure your body benefits from all the nutrients we've packed into our supplement.
Taking just one tablet a day will help boost your mental faculties, give you more energy throughout the day, boost your immunity, and improve your overall wellbeing!*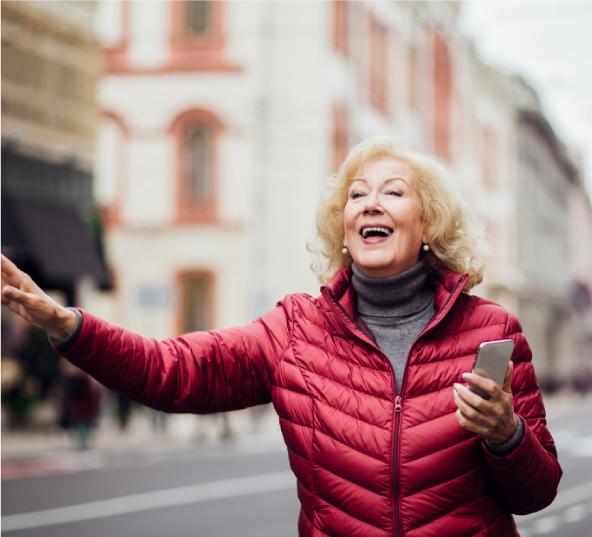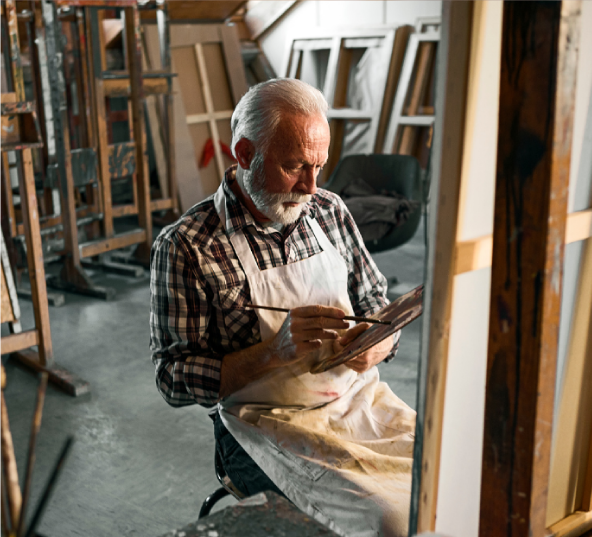 Higher Concentrations
We use higher concentrations of Vitamins B (we have the complete range of B vitamins), C, D, E, K, and Vitamin A precursor (Beta Carotene).
We also added minerals like Zinc, Iron, Iodine, Copper, Selenium, Calcium, Magnesium, Manganese, Molybdenum, Chromium, Choline, and Potassium which all contribute to a healthy you!*
Active and Body-Ready Forms
Active vitamins are important for people who cannot do the conversions themselves due to genetics or stress.
This multivitamin features active versions of essential nutrients, such as 5-MTHF Activated Folate, Active Vitamin B6, and Active Vitamin B12.
For Vitamins E and D3, we use the natural form produced by the body.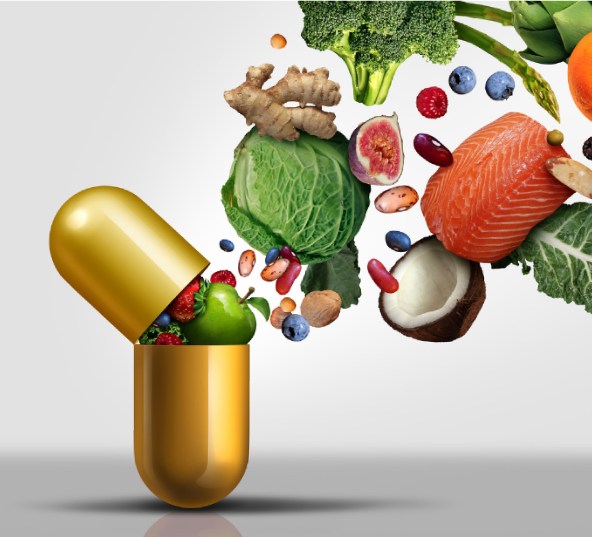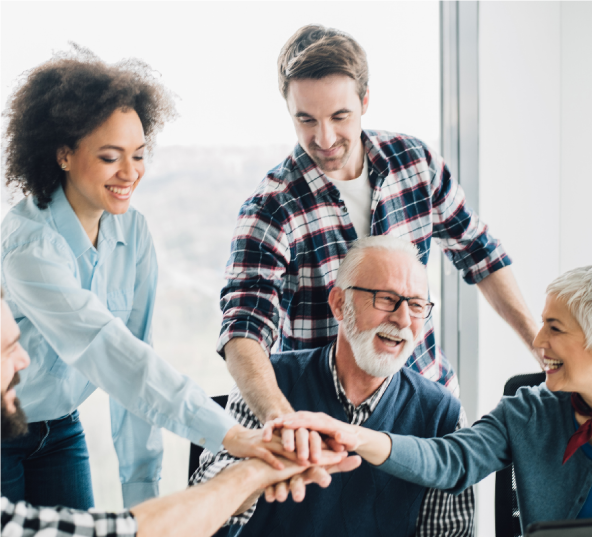 Perfect for Adults of All Ages
Men and women of all ages (including young adults and those over 50) will benefit from our Adult Multivitamin.
It's the most advanced multivitamin supplement in the market today, carefully formulated to support optimal health so you can function and thrive every day!*
At Intelligent Labs, we use high-quality ingredients to make the best adult multivitamin on the market! We don't use fillers, artificial flavours, additives or preservatives on any of our health products.
Our Intelligent Labs Adult Multivitamin is manufactured at an NSF GMP-certified facility in the United States.












NO CHEMICAL PRESERVATIVES
Serving size: 1 Tablet
Servings per Container: 60
Ingredients per serving: 1500mcg RAE Vitamin A (Beta Carotene), 250mg Vitamin C (Ascorbic Acid), 25mcg Vitamin D3 (Cholecalciferol), 15mg Vitamin E (d-alpha Tocopherol), 90mcg Vitamin K2 (MK-7), 12mg Thiamin (Vitamin B1), 13mg Riboflavin (Vitamin B2), 30mg NE Niacin B3 (Niacinamide), 25mg Vitamin B6 (Pyridoxal-5-Phosphate), 667mcg DFE Folic Acid (L-methyltetrahydrofolate), 400mcg Vitamin B12 (Methylcobalamin), 50mcg Biotin, 25mg Pantothenic Acid (Calcium Pantothenate), 12mg Calcium (d-Calcium Pantothenate, Calcium Carbonate, Calcium Citrate), 5mg Iron (Ferrous Bisglycinate Chelate), 19mg Phosphorus (Dicalcium Phosphate), 150mcg Iodine (Potassium Iodide, Kelp Laminaria japonica), 25mg Magnesium (Magnesium Citrate), 20mg Zinc (Zinc Citrate), 100mcg Selenium (L-Selenomethionine), 6mcg Copper (Copper Bisglycinate Chelate), 25mcg Manganese (Manganese Chelate), 50mcg Chromium (Chromium Picolinate), 100mcg Molybdenum (Molybdenum Chelate), 50mg Choline (Choline Bitartrate), 10mg Potassium (Potassium Citrate), 50mg L-Glutamine, 50mg L-Lysine, 50mg Taurine, 10mg Lecithin Powder
Other ingredients: Dicalcium phosphate, microcrystalline cellulose, hydroxypropyl cellulose, stearic acid, silicon dioxide, calcium palmitate, croscarmellose sodium, pharmaceutical glaze
CAUTION: Consult your physician if you are taking medications, or have any medical condition.
Keep out of reach of children. Do not use if seal is damaged or missing. Please do not eat the enclosed packet. Store in a cool and dry place. Avoid excessive heat. Tighten cap when not in use.
FREQUENTLY ASKED
QUESTIONS
Is there a specific time of day I should be taking the multivitamin?
While there is no specific time, we do recommend you take a tablet shortly before eating a meal as it helps with absorption. Also, many people find that the active folate and vitamin B12 gives them more energy, so you may want to take it with breakfast. Otherwise, you may find yourself unable to sleep at night if you take it at dinnertime.
How long do I have to take it for?
Because your body has an ongoing need for all the vitamins and minerals in our Adult Multivitamins, they can be taken daily and indefinitely to support a healthy lifestyle. We do recommend consulting with your doctor first when supplementing for longer periods.
Is it safe to take with other medication or vitamins?
Everything in our Adult Multivitamin is natural, so it's generally very safe to take. However, if you're taking other prescription medication or vitamin supplements, we do recommend consulting with your doctor first before taking our product.
How do I make sure I benefit from all the 25 nutrients?
It's important to store your Adult Multivitamin in a cool and dry place, and to close the bottle lid tightly after use. This helps all the nutrients stay intact and prevent them (especially the B vitamins) from getting exposed to oxygen, which can render them useless and unabsorbed by the body.
Your tablets are a bit large, are they easy to break?
With 25 different nutrients packed in higher concentrations than our competitors, it's only natural for our multivitamin tablet to be larger than usual. The good news is that since we don't add any fillers to our supplements, we've been able to engineer a thinner tablet that can easily be broken into two halves. It's perfect for anyone who hates taking large tablets!
Is it safe to take long term?
If you get approval from your doctor, then yes, it's safe to take our Adult Multivitamin long-term. The longer you take this supplement, the more effective it becomes at supporting your overall wellness.*
How do I know the vitamins won't oxidize in the bottle?
We use a special Active Polymer bottle that removes moisture and reduces oxygen levels to 0.01%. This stops vitamins from oxidizing in the bottle, and your multivitamin just giving you expensive urine!
Anything else you'd like to know about our Adult Multivitamin?
We love hearing from our customers. Please do contact us at support@intelligentlabs.org or via our contact page and we'll get right back to you.

These statements have not been evaluated by the Food and Drug Administration. This product is not intended to diagnose, treat, cure, or prevent any disease