Nourish your body back to health.
Replenish the vitamins, minerals, and nutrients
you're missing out on.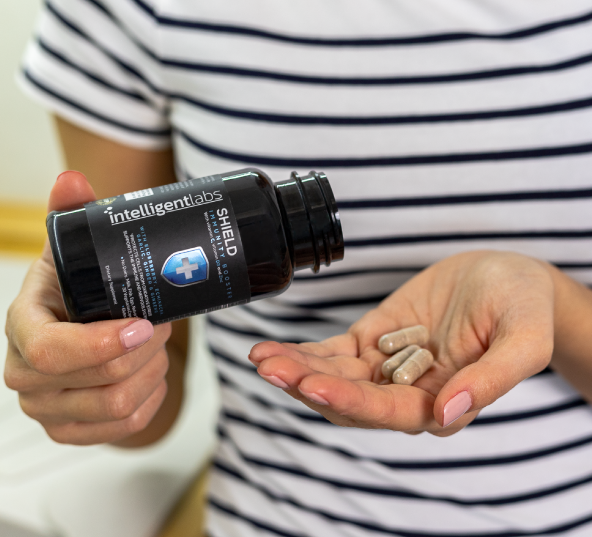 SHIELD is an herbal immunity blend with powerful vitamins and probiotics. Made in the most challenging times to protect what's most important – your natural immune system.
SHIELD is designed to help your body's natural immune response.*
Each serving of SHIELD contains 12 botanical immune boosters as well as zinc, vitamins C & D3, and lactobacillus probiotics.
Intelligent Labs Supplements
Essential nutrients in the most absorbable forms.
We took care of potency, quality, and science. So you can take control of your health.

Scientifically advanced formulas




No artificial colors
or flavoring
Daily nutrition tips, healthy recipes and a chance to win great prizes. Follow us on @intelligentlabs and use #intelligentlabs to be featured.