Contains Gluscosamin, Chondroitin, MSM, Boswellia, Tumeric, Bromelain, and Quercertin.

When your order today you are also backed by our love it or 100% money back guarantee. If you don't love our Gluscosamin simply return it for a full refund. We completely believe in our products because they work, and to prove that we remove any risk on your behalf!

Intelligent Labs Glucosamine complex mixes all natural ingredients.

We have the 3rd party, independent, lab testing reports publically available, showing the strength and purity of our product.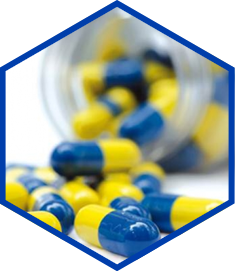 1000mg of Glucosamine per day
Unique to Intelligent Labs our Glucosamine also contains Boswelia and Tumeric.
SCIENTIFIC

STUDIES.

Intelligent Labs our Glucosamine also contains a combination of Boswelia, Tumeric, Quercetin and Bromelain. Ingredients that have been subject to over 100,000 studies.
THE OTHER INGREDIENTS IN EACH CAPSULE

Glucosamine
Glucosamine is a naturally occurring amino sugar found in the cells of fungi, plants and crustaceans.

BOSWELLIA
Boswellia naturally occurs in tree resin.

TUMERIC
Turmeric is an old Indian spice that contains curcumin.

Chondroitin
Chondroitin sulfate is a naturally occuring, structural component of cartilage.

Quercetin
A naturally occurring flavanol found in many fruits and vegetables.

Methionine
Methionine is a naturally occurring amino acid found in nuts, seeds, fish and meat.

MSM
Methylsulfonylmethane (MSM) is a natural compound found in plants, animals and humans.

Bromelain
Bromelain is an enzyme found in pineapples.

BLACK BOTTLE
Completely protected from light with can potentially damage it
FREQUENTLY ASKED
QUESTIONS.
How long does it take to see results?
It depends on what you're using it for – published medical studies usually follow-up with people over a period of several weeks to evaluate its effectiveness. It is also suggested to use Glucosamine in combination with exercise.
Does this product smell? Does this contain any fragrance?
It is powder packed in to a capsule so it doesn't smell.
Does it contain gluten? soy? dairy?
How many servings in a bottle?
There are 90 servings in a bottle which should last you 2 months
Does it have Chondroitin in it?
How many capsules do I have to take a day?
A single serving is 2 capsules a day.
Want to know something else?
Then shoot us a message at sales@intelligent labs or via our contact page and we'll get right back to you.