Why Intelligent Labs Live Cultures are Different ?
We don't just manufacture our live cultures at 6 billion CFU per tablet, we guarantee our tablets will stay at a minimum of 6 billion CFU for their entire lifespan, and that is also the amount that will reach your child's gut. We can do this because we use:
Active Packaging Technology
Symbiotic effect of Fibre
Specially Selected Acid and Bile Resistant Live Culture Strains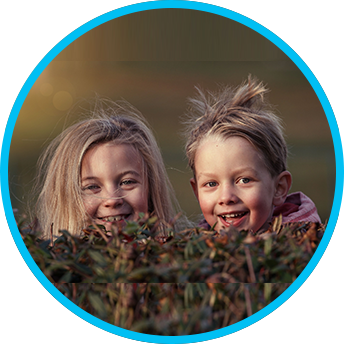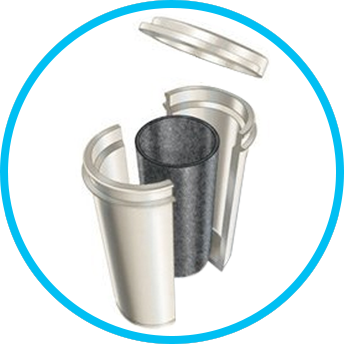 Active Packaging Technology
Live cultures will degrade whenever they are exposed to moisture and oxygen. This means that most brands of live cultures are significantly weaker by the time you take them, compared to when they were manufactured. We control the exposure of our live cultures to moisture and water by using a uniquely engineered Activ-Polymer™ bottle which features an impenetrable desiccant sleeve wrapped around the cultures so they are virtually moisture free.
We also use an Oxyfree® desiccant to absorb any oxygen and remove any residual moisture from inside the bottle, meaning we can reduce oxygen levels to 0.01% for the entire lifespan of the product.
Added Fibre
Each Intelligent Labs Live Culture tablet contains the non-digestible fibres, Sunfiber® & FOS. These act as food for the cultures. When live cultures are manufactured they are in a freeze-dried state, which means they are effectively asleep. However, even the slightest exposure to light, heat, moisture or air can cause some of the cultures to wake up. When they wake up they're hungry and need food, and without a food source they will die. So, it's vital to choose a live culture brand that includes fibre.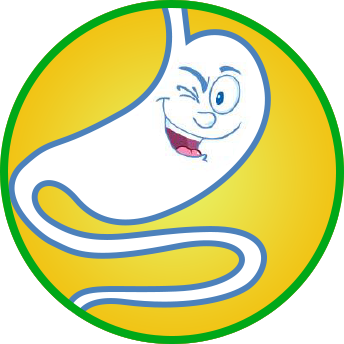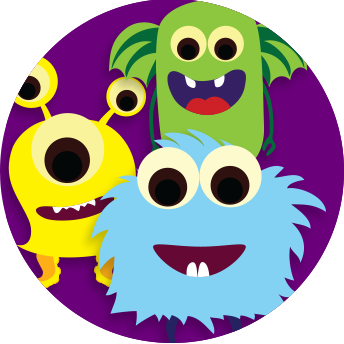 Specially Selected Acid & Bile Resistant Live Culture Strains
Live Cultures are exposed to acid and bile as they go through the digestive system on their journey to reach the large intestine. Both acid and bile can kill off live cultures, but we specifically choose strains that can survive these conditions to ensure all our live cultures reach your child's gut alive.
FREQUENTLY ASKED
QUESTIONS.
When is the best time for my child/children to take their Live Cultures?
They can take them at any time, however we generally recommend taking them with a meal, ideally breakfast in the morning. The reason is food will lower the acidity of the stomach, (i.e raise stomach PH), so it is more beneficial for the bacteria. Although our live culture strains are specifically selected for resistance to stomach acids, every little bit helps.
Where is the best place to store the Live Cultures?
Our Live Cultures have specifically selected strains, so they don't need to be refrigerated. However, we recommend storing them in a cool dry place.
Will my child experience gas, bloating or diarrhoea?
A little gas or bloating is the most common side effect when taking live cultures in both adults and children. If it does happen it will normally happen in the first few days after they start taking the live cultures. It's important to understand that this is the body's natural response, and it's actually nothing to worry about and usually passes in a few days.
My child is on Antibiotics, can they take Live Cultures?
Yes, your child can take live cultures with antibiotics. We recommend that you make sure they take their live cultures and antibiotics at least 2 hours apart to reduce the possibility of the antibiotic killing the live culture organisms.
Some Live Culture supplements are cheap, whilst others are expensive. How do I know which supplement offers the best value for money?
They key is looking at the strength or Colony Forming Unit's (CFU) or strength. It's also important to understand how many of those CFU's will still be alive in the tablet by the time you take it. We over-manufacture our live cultures and use Active Packaging Technology and fibre to ensure the strength that is on the bottle is the strength you get in your gut.
Many other manufacturers will offer live clutures that will be significantly less powerful by the time you take them, than when they are manufactured.