Ho ho ho! Christmas is right around the corner and we've got this in-depth Christmas gift guide for the whole family! We've broken down this list into gifts for your partner, kids, parents, and even grandparents. Remember, it's not about how big, shiny, or expensive your gift is. It's all about communicating just how much you value your loved ones!
Gift Guide For Her
Of course, we have to put the ladies first on the list. Fortunately, there are a million different things you can give to women – makeup, lipstick, hair stuff, skincare products, clothes… that's just the stuff that goes on the body. Once you factor in personal interests and hobbies, the list gets even longer!
But we'll do our best to narrow down your choices. So, here's our gift guide for women:
Health supplements for her
Want to show her you care about her well-being? If she likes to eat healthy and learn about nutrition, you could get her a health bundle! How about gifting her a supplement she can actually use? Here are our top picks!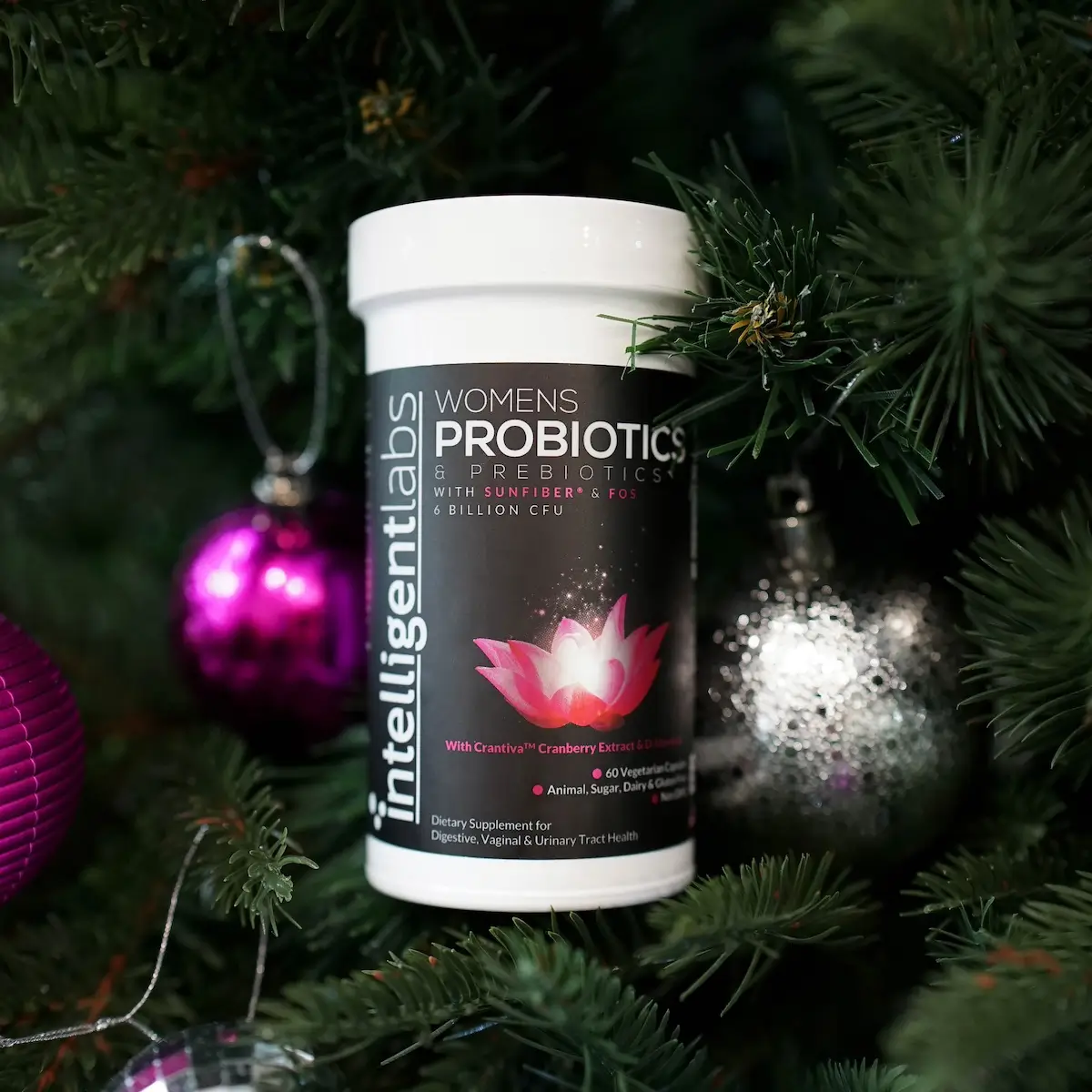 Women's Live Cultures & Fibre – with 6 Billion CFU of Patented Live Culture Strains + Cranberry + D-mannose + Fiber, this is the perfect live cultures product for women's digestive, vaginal, and urinary tract health! Each bottle is also good for two months, so you get excellent value!
Liposomal Glutathione – did you know glutathione is the body's main antioxidant? In addition to fighting off free radicals in the body, she can also benefit from clearer skin and fewer wrinkles. Since our product uses tiny liposomes as the mode of glutathione delivery, it's also more readily absorbed than regular glutathione pills!
Collagen Peptides – who doesn't want to look younger? Supplementing with collagen can help slow down the ageing process! Taking collagen help give her more radiant skin, lustrous hair, and thicker nails. We use hydrolyzed collagen, a bioavailable form, so she gets much faster results as well!
Gift ideas for her
You can't go wrong with any of these budget-friendly gift ideas. They're perfect for health-conscious ladies who always like to look their best.
Healthy cookbook – this is a great gift for ladies who love cooking healthy dishes. Our Intelligent Keto cookbook provides easy-to-follow recipes with detailed macronutrients breakdown per dish!
Smart water bottle – these nifty bottles track water intake to help her stay hydrated throughout the day.
Running belt – because women's workout clothes either have super tiny pockets or none at all. This will be perfect for exercising outdoors!
Self-care gift boxes – some sellers on Etsy can personalize the gifts, or you can DIY this by hand-picking different products yourself!
If she's got hobbies, look for something she doesn't already have. For this type of gift, you'd really need to think outside the box and try to surprise her with your thoughtfulness.
---
Gift Guide For Him
Giving gifts to the men in your life need not be a Herculean task! Here's our guide to help save some time searching for the best gift for him:
Health supplements for him
Show him you care about his health and well-being! Here are our top 3 picks for men's supplements: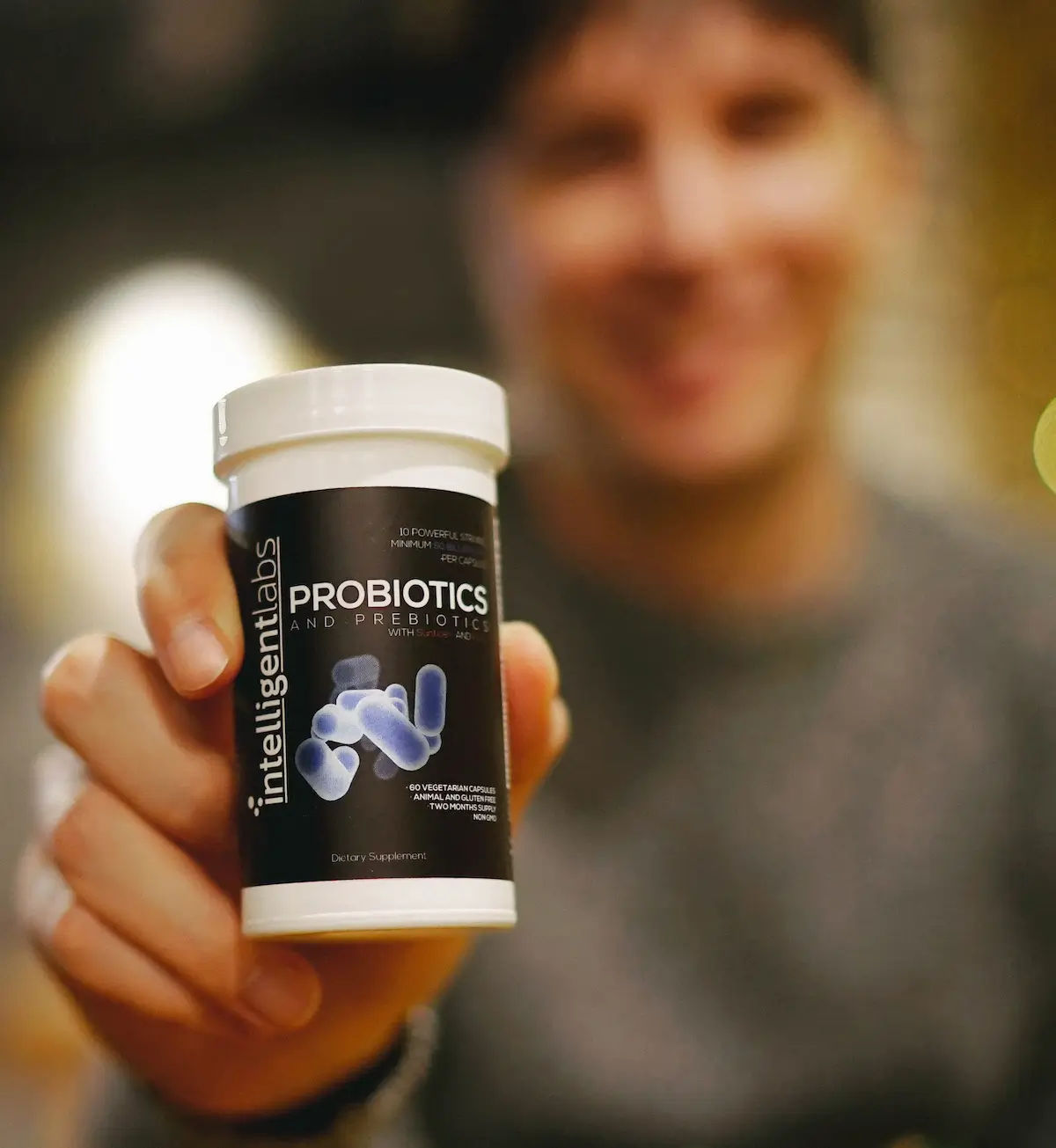 Adult Live Cultures & Fibre – we use 10 patented live culture strains that are proven to survive the stomach's acidic environment. We guarantee at least 50 billion CFU when you receive your order. No need to refrigerate too thanks to our active packaging technology!
Ultra Pure Omega-3 Triglyceride Fish Oil – we only use the highest quality fish oil made from triglycerides, not low-quality ethyl ester used by other manufacturers. We also follow the scientifically recommended 3:2 EPA:DHA ratio to ensure you benefit from everything omega 3 has to offer!
Berberine – berberine has so many health benefits for both men and women. It can reduce bad cholesterol levels and increase good cholesterol. It can help manage fatty liver disease and improve the body's overall immune system response to various pathogens.
Gift ideas for him
These gifts are perfect for the sporty and fitness-oriented guy as well as those who prefer to stay on the sidelines quietly.
Stuff from their favorite sports teams – try getting your hands on anything with his favorite team's logo.
Sneakers – if your guy collects sneakers like there's no tomorrow, then consider investing in a set of hard-to-find Jordan's, Kobe's, or Lebron's signature sneakers.
Power tools – think of them as toys for the big boys. This is a great gift for men who love working on various home improvement projects!
Beard grooming kit – guys with facial hair would appreciate this kind of gift. Consider getting the whole kit personalized or customized to make it even more special!
His favorite scent – you may need to snoop around to find his favorite product but buying his favorite cologne or perfume is definitely a great idea for him!
---
Gift Guide For Kids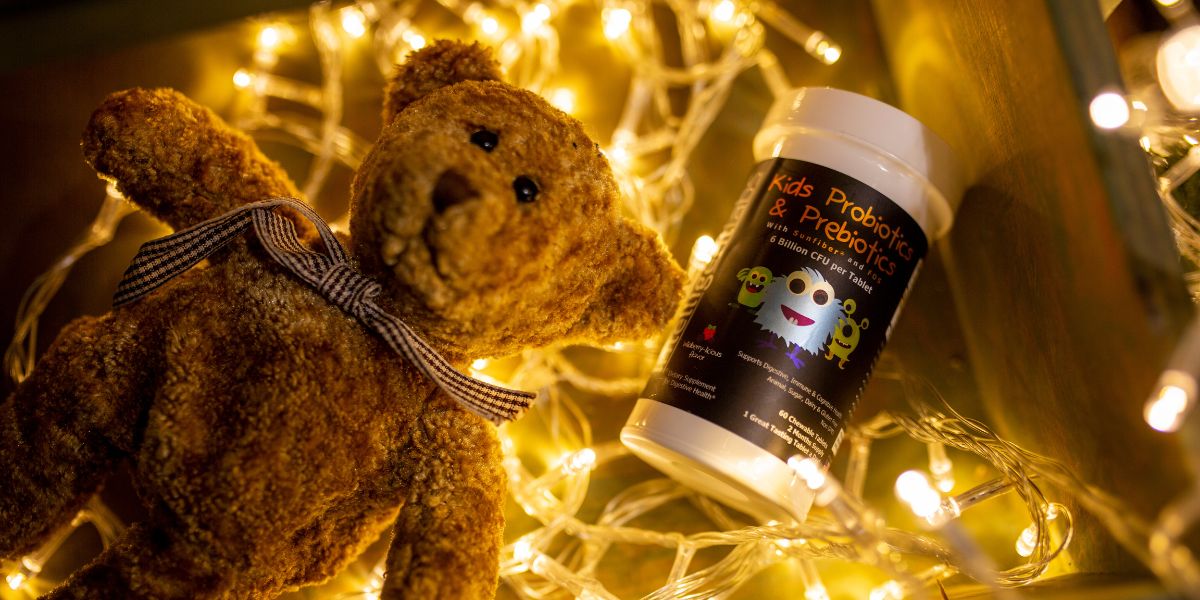 Let's start off this section by saying that when it comes to health supplements for kids of all ages, we would highly recommend our Kids Live Cultures & Fibre. It comes in a sugar-free, wildberry-licious flavor. Each chewable tablet has a minimum 6 billion CFU of live cultures. We've heard back from so many customers – both parents and kids love it!
That said, we'll give suggestions based on different age brackets for this section of the gift guide.
Babies and toddlers (0-3 years)
Colorful baby clothes and toys are always a fail-proof choice. However, many parents also appreciate more practical gifts. Babies grow so fast, they quickly outgrow clothes! So, in addition to – or maybe in lieu of – the usual gifts for very young children, consider buying practical gifts, such as:
Baby formula – if mom isn't breastfeeding
Diapers and wipes
Gift card – so mom can buy what she needs
Note: Avoid buying tiny toys though as toddlers like to put everything in their mouths. Make sure your gift isn't a choking hazard!
Preschool and grade schoolers (3-12 years)
Gifts that encourage learning are perfect for this age group.
Puzzles and science kits
Superhero pajamas and costumes
Musical instruments
iPad, tablet, or Kindle for consuming child-friendly books and media
Teenagers (12-18 years)
Teenagers are the pickiest of the bunch, especially the older ones. So, before you buy any gifts for them, it's important to get to know them a bit – what they like and don't like, what's considered cool at school and what's not. Here are some ideas:
A subscription to something they're really interested in – Netflix, Spotify, Apple One, etc.
Something their friends don't have yet
Something that supports their hobbies
Gift cards – save yourself the headache and let them choose their gifts!
---
Gift Guide For Parents and Grandparents
Whether you're giving something to your own mom and dad or your in-laws, here are some gift ideas to help you out:
Supplements for parents and grandparents
They're not getting any younger, so giving them high-quality supplements may help improve their quality of life. We recommend the following: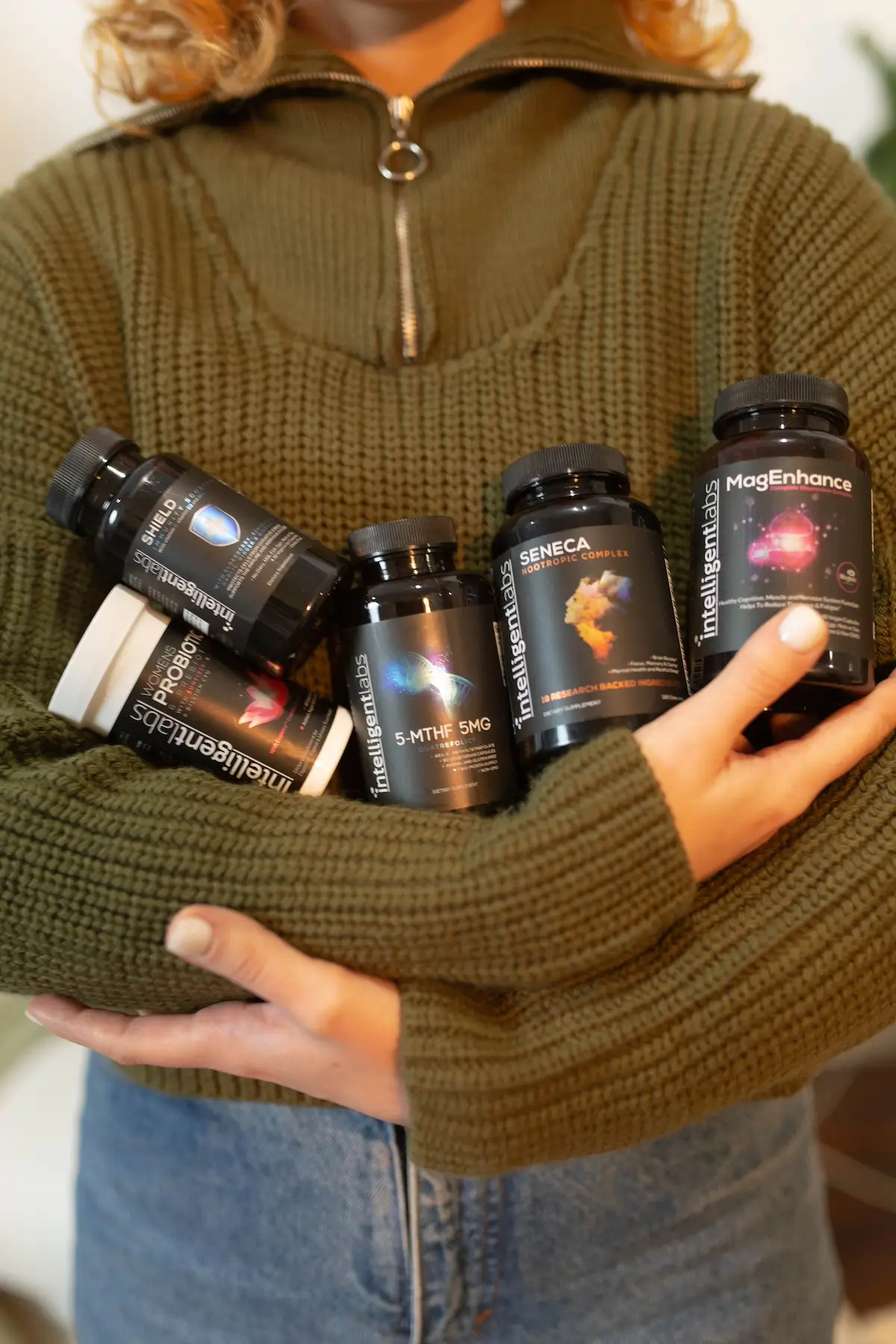 MagEnhance Magnesium Complex – Magnesium plays an important role in keeping our bodies working at a high level. It keeps our heart pumping, brain functioning, and immune system fighting. It will also help your parents and grandparents get some much-needed sleep at night.
Glucosamine Complex – make them feel young again with our glucosamine supplement. It's designed to strengthen joints and relieve pain fast.
Ultra Pure Omega-3 Triglyceride Fish Oil – they can certainly benefit from Omega-3's long list of health benefits. It lowers the risk of cardiovascular disease, it improves mental health, it's a powerful anti-inflammatory, and so much more!
Phosphatidylserine – help turn back the clock! Studies show that phosphatidylserine is an excellent nootropic that can help improve memory and concentration.
Customized family gifts
Instead of picking up some random stuff at the supermarket, give your loved ones a special gift that says you went the extra mile. Here are some examples:
Personalized artwork – if they love to travel, maybe give them a map highlighting the places they've visited!
Coffee mugs with everyone's names or pictures on it
Matching outfits for everyone in the family (it's cheesy, I know, but perfect for outings and reunions)
A family portrait – you can have it printed in a photo book or even painted by a pro!
Final Thoughts
We hope you enjoyed our Christmas gift guide. Remember, it's not the price tag that matters when it comes to giving gifts. It's how you let the other person know they're cherished and appreciated! So, go out there and buy – or make – the perfect gift for the most important people in your life!