The usual 4th of July, a.k.a. Independence Day, celebrations are filled with fireworks and booze. But this year, we encourage you to try out something new and different. Check out these healthy 4th of July party ideas (that's right – you can use both healthy and party in the same sentence!). Let's begin!
Idea #1: Backyard picnic and/or barbecue
A 4th of July celebration won't feel complete without the usual picnic and/or barbeque. If you've got space in your backyard, then you can set up the grill and the picnic blanket right away. If not, then I'm sure there are public parks in your city where you and the whole family can enjoy the holiday! Not sure what to feed your guests? Check the next tip!
Idea #2: Cook up healthy recipes
Our healthy 4th of July tips won't be complete without a bunch of delicious recipes for you to try out! Here are a few low carb and keto-friendly recipes that are perfect for sharing:
Idea #3: Visit a farmer's market
With all sorts of fruits and veggies available all summer long, make it a point to visit the nearest farmer's market frequently. You'll have a wide range of fresh produce to choose from for your 4th of July dinner. You may also want to think about pickling some of the produce, because why not?! Make your summer pickings last and try pickling corn, eggplant, peppers, okra, peaches, and tomatoes and stock up on some vitamins.
Related article: 6 Best Supplements For Summer (Don't Miss A Minute of Summer Fun!)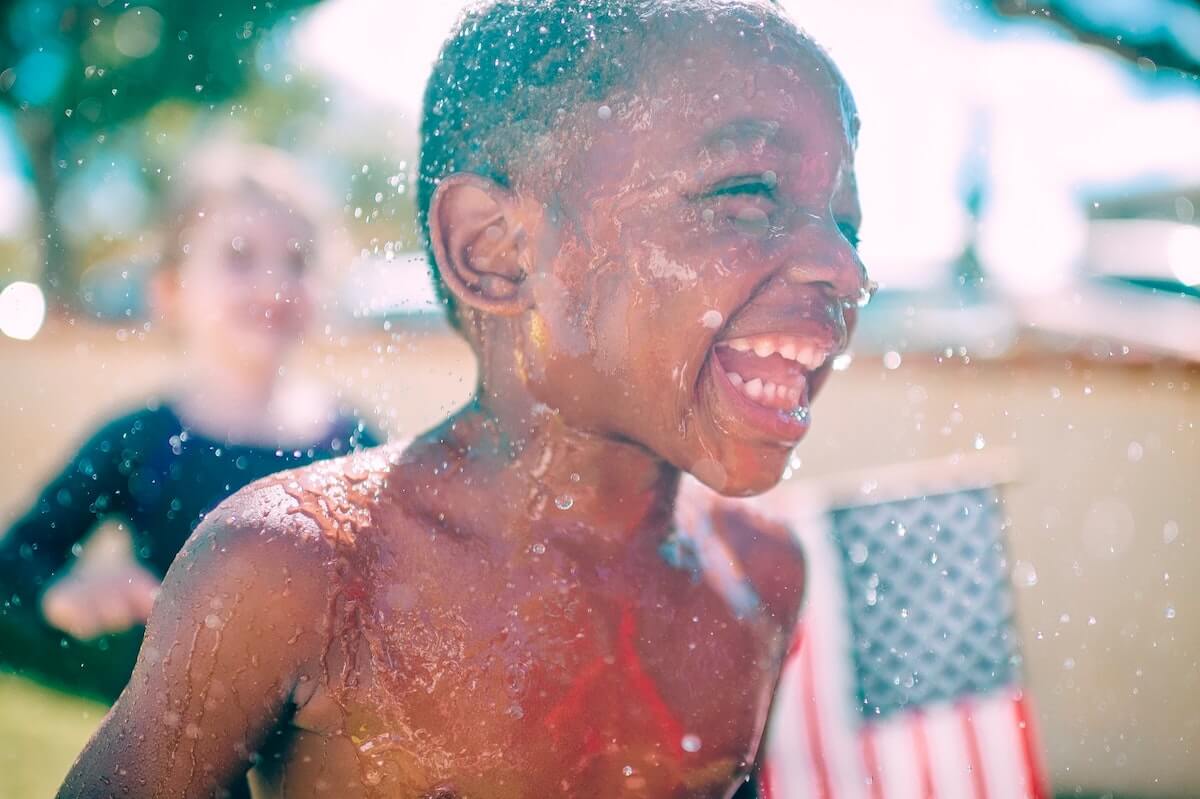 Idea #4: Pick flowers for your picnic centerpiece
Flowers – both wild and not – are in full bloom at this time of year! If you don't have a garden, you can pick wild ones too. Just make sure you bring some protection with you, such as an insect repellant, sunglasses, and a hat.
Healthy 4th of July Idea #5: Go pick some berries and/or cherries
If flowers are in bloom, then so are berries and cherries – they're ripe for the picking! The good news is kids love picking fresh fruit, too. So, do let them tag along in this family-friendly activity!
Idea #6: Make homemade ice cream
You know, the 4th of July is right smack in the middle of summer. And homemade ice cream is a great way to celebrate the occasion! To make it extra special, use the food colors red, white, and blue. Feel free to add some star-shaped toppings while you're at it, too!
Check out the Intelligent Keto cookbook for our low-carb, homemade ice cream recipe (no ice cream maker needed, too).
Idea #7: Head to the beach
Raise your hand if you love the beach! The good news is you can stop worrying about not having the perfect summer body (read our article here on why having a healthy, year-round body is more important). Put on your favorite sunblock lotion and go swimming, fishing, and snorkeling!
Idea #8: Sip on summery cocktails
Wash down your healthy 4th of July party nibbles with these low carb cocktails for the holidays. It's a 3-in-1 recipe that features Keto Strawberry Basil Bourbon Crash and Low Carb Berry Cooler!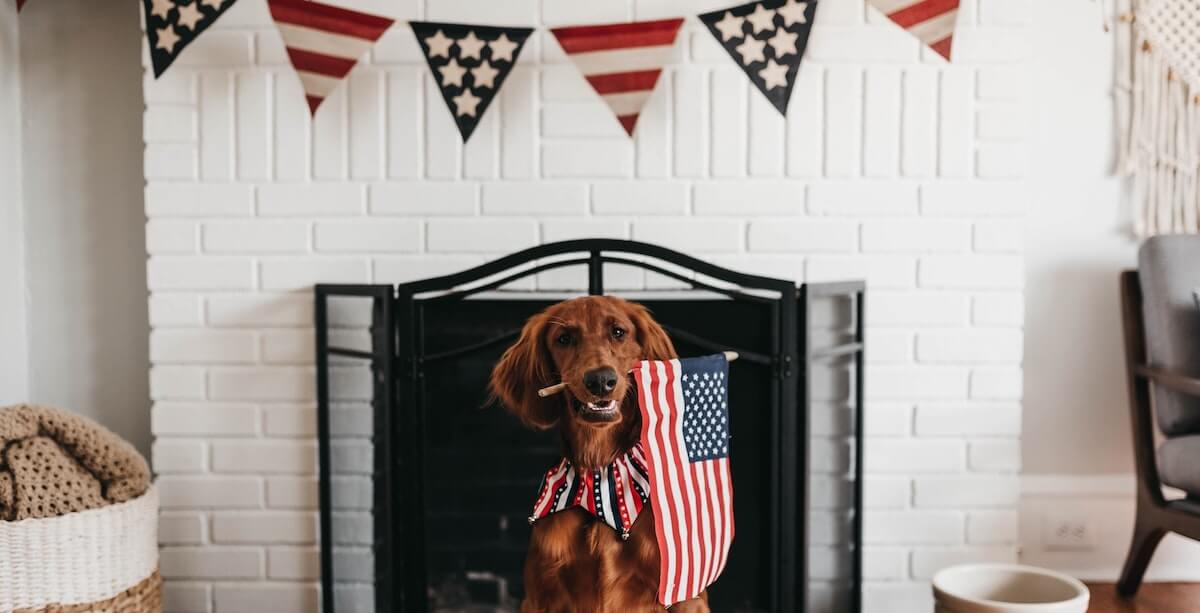 Idea #9: Decorate your home with the American flag
The 4th of July won't be complete without you proudly displaying the American flag(s) somewhere in your home. You can put these up in your front yard, patio, door, window, or somewhere else easily seen from the street. You can buy some ready-made flags online or you can DIY using a wide variety of materials (think: paper, cardboard, or cloth plus some paint)!
Idea #10: Confetti poppers
There are cheap, ready-made USA confetti cannon poppers on Amazon. But if you've got the time – and a couple of kids who'd love to help – you can DIY it instead. You'll need empty toilet paper tubes, packing tape, balloons, glitter, stickers, patterned paper to decorate the TP tubes, etc. Here's a handy guide if you want to try this out!
Idea #11: Parade
What's the 4th of July without a proper parade? You can join organized parades. Or drive around in your car or bike with the American flag proudly waving in the wind!
Idea #12: Watch fireworks
Watching fireworks blow up in the night sky is a breathtaking experience. However, if 4th of July fireworks are canceled in your area, here's the good news: you can watch them online! It may not be as fun as the real thing, but hey, if you watch it on a giant 4K TV then the visual experience won't be as bad! Plus, you'd be a whole lot safer in the comfort of your living room, too.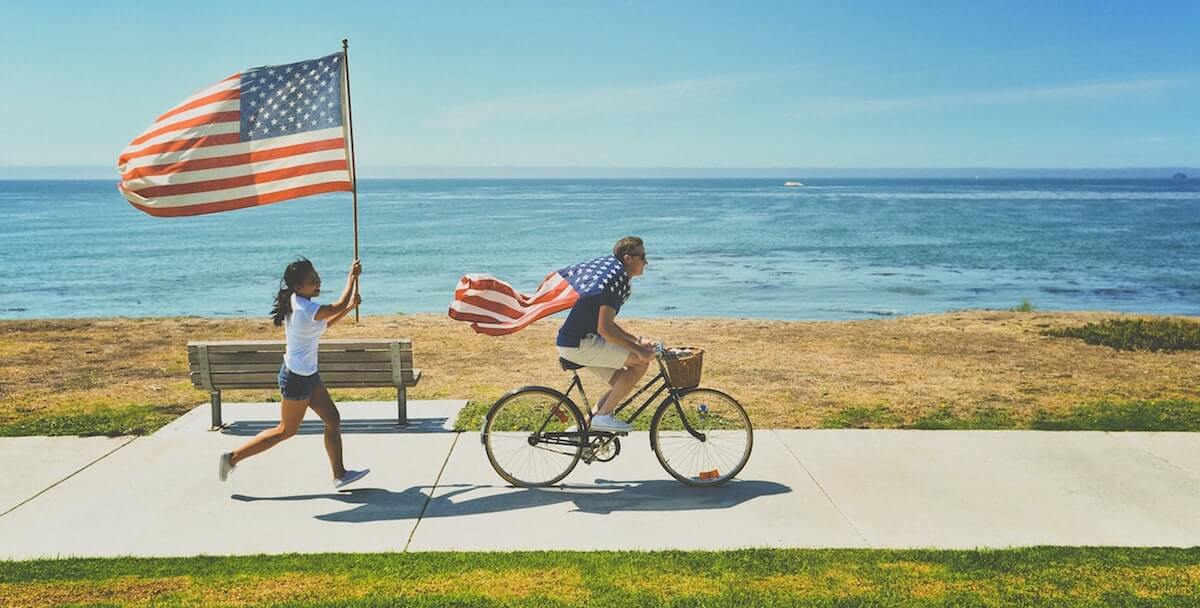 Idea #13: Go on a road trip with family
Summer is the perfect time to go on a road trip with your loved ones. But don't just take any trip – show off your American pride on your car! And visit the most historically significant places in the US of A that has something to do with the revolution, a.k.a. the Freedom Trail in Boston or the numerous monuments and memorials in D.C.
Idea #14: Go camping
Book a reservation in advance if you're planning to visit a popular campground. Otherwise, your backyard is always a safe – and free – option. Make s'mores over a campfire and regale your kids with Independence Day stories!
Healthy 4th of July Idea #15: Take a hike
Hiking during summer may not be a fun activity for some, especially if you live in a hot and humid location. But if the weather permits, a hike is always a great family bonding activity! You not only get to enjoy the scenery, but you also burn calories in the process.
Idea #16: Chill indoors with the AC on!
You don't need to go out just because it's the 4th. If staying indoors with the AC in full blast is your thing, feel free to do so! Fire up Netflix and binge-watch your favorite shows!